What's New? Color Selection for 2021 Home Décor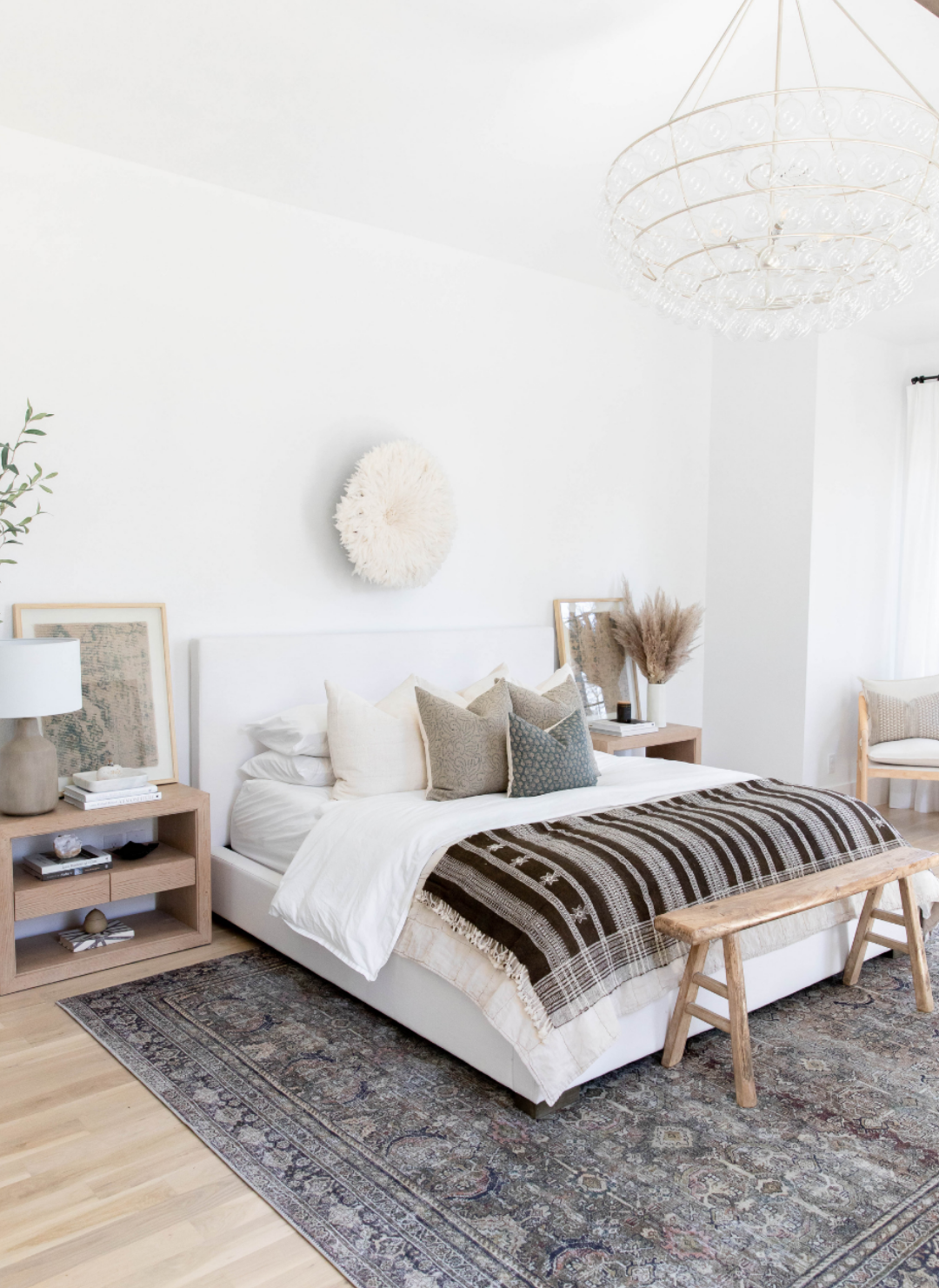 If you walk into any room of your house and feel like something's off with the aesthetic or atmosphere, there may be various culprits. For instance, it's not rare for homeowners to take some missteps regarding their color palette.
Don't worry; this isn't some egregious error you can't go come from, but it is an issue that can affect the overall mood of a living space. If your color palette is the problem, there's a key question you should consider when looking for a solution—what's new? Color selection for 2021 home décor should include research into current trends. Luckily, the guide below will introduce you to some trending colors that can revitalize your home.
A Down-To-Earth Palette
Some people like to decorate with vibrant reds, oranges, and yellows, but these colors typically come off as stimulating and energizing. There's nothing wrong with that, but if you want to lean away from vibrant colors while still retaining a sense of warmth, an earthy palette is the way to go.
If you're looking for a modern approach to color selection, look toward cozy, organic colors, which seem to be rising in popularity. For instance, the 2021 Color of the Year choices given by Sherwin-Williams, Behr, and Rust-Oleum are all different, but they share one key similarity—warm and earthy undertones.
Urbane Bronze
According to Sherwin-Williams, the choice for 2021 Color of the Year is Urbane Bronze. Using this wall paint in any given room provides a nice base for homeowners to use as they choose their décor, such as paintings, vases, couches, pillows, tables, and so forth. Despite appearing darker than other colors on this list, Urbane Bronze has a warm appearance and appears very useful as a wall paint color. You can echo the grayish color of Urbane Bronze through various décor pieces, such as sofas and beds—anything closely associated with coziness. If you choose Urbane Bronze as your wall color, balance out your color palette with the help of lighter neutrals too.
Weave in some creamy white and cozy beige to tie everything together in a visually cohesive way without neglecting a touch of stylish contrast. Use grayish colors such as Urbane Bronze in areas where comfort and relaxation are key, such as the living room or kitchen.
Canyon Dusk
Behr's 2021 Color of the Year is officially Canyon Dusk. As you can tell by the name, this tannish color is the perfect way to connect with the outdoors, which is one of the big reasons to use an earthy palette in the first place. Natural elements commonly create a soothing, relaxing effect indoors. Given how many people have spent substantial time indoors over the last year, now is the perfect time to weave nature into your home décor.
If you look at examples on Behr's website, painting walls with Canyon Dusk is like wrapping the room up in a cozy blanket, inside of which you can play around with contrasting and complementary elements. In fact, in the next point on this list, we'll discuss a particularly trendy color for contrasting earthy tones.
Satin Paprika
Rust-Oleum's choice for Color of the Year 2021, Satin Paprika, is a toasty, earthy color, but it's a bit more vibrant than Canyon Dusk or Urbane Bronze. As a result, Satin Paprika is great for creating contrast without deviating from an organic color palette. This reddish color is particularly suited for creating an eye-catching focal point. Another great way to add red into an earthy palette is with some nice clay vases—they provide a natural element, interesting texture, and unique appearance to living rooms.
Making a Case for Orange
Orange is more versatile than you might expect. As mentioned above, certain shades of orange may appear too bright, evoking the feel of a school classroom more than a warm home interior. Thankfully, as with almost any color, orange comes in various shades. For instance, several of our sofa pillow covers (22x22) come in colors such as Rust Orange or Burnt Orange, but they're not overly vibrant.
Colors like burnt orange bring warmth to a living space without having the overly stimulating effect of brighter shades. So, if you're trying to cozy up your living space in a classy, simple way, try Burnt Orange in a few key spots of your décor, such as your pillows or curtains. You can use orange more prominently through your palette, but even a frugal use of this color can make a strong impact.
Serene Sky Blue
We're not quite done answering the titular question: What's new? Color selection for 2021 home décor can include some soothing blues too. For instance, Etsy's color of the year is the aptly titled Sky Blue, which is cooler than the other options on this list without being too cold for comfort. This shade captures the same outdoorsy feeling that the colors above have but does so in a very different way. Light shades of blue have a surprisingly serene effect on a living space and are often reminiscent of ocean waves dancing toward the beach. For this reason, mixing Sky Blue with earthy tones and natural elements, such as wood, is a great way to bring a living space to life.
As with Urbane Bronze and Canyon Dusk, lighter blues are great go-to colors for creating the atmosphere in a room. Painting the walls with serene blues immediately creates an inviting living space in which you can introduce more natural elements.
Mixing Sky Blue with some sandy tans, clean whites, or dark greens can help you create a visually rich and atmospheric room. Plus, adding light blue through pillows, blankets, and smaller tabletop décor will help you echo that paint color throughout the living space successfully. The best places to use these colors around the house are the kitchen, living room, and bedroom, but feel free to use them wherever you want to add a touch of serenity.
As you can see, the potential décor trends this year are far from uninteresting. From warm grays to welcoming blues, there's a lot to play around with, which is what's so fun about designing a living space. It might sound laborious to some, but looking at the different wall paint and décor colors on the market should give anyone the perfect tools to experiment with their home design creatively. At the end of the day, there's no wrong choice from the options above; follow the palette that calls to you.