Top Tips for Mixing and Matching Throw Pillow Covers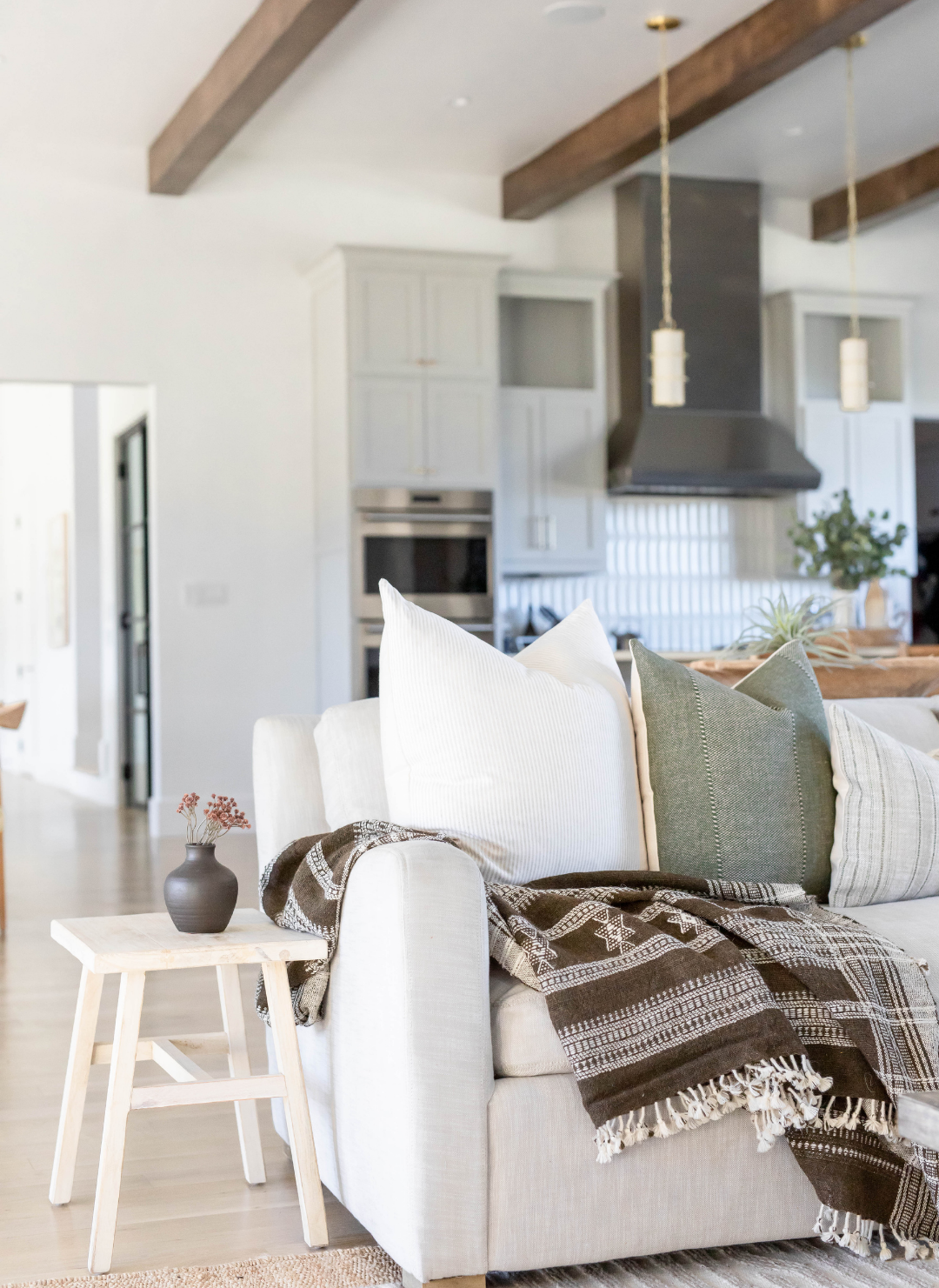 Despite their small size, throw pillows can play a massive role in creating the right aesthetic and atmosphere for a room. To do this successfully, you can't just buy a random pillow and call it a day—you have to consider the details. Neglecting to consider elements like color and texture will lead to underwhelming results. Luckily, these top tips for mixing and matching throw pillow covers will help homeowners make the most out of this deceptively dainty décor.
Considering Color
The first fact you should consider when buying throw pillows is color. More specifically, think about how pillow colors tie into the visual aesthetic of your room. If a room's color palette uses neutral shades like beige or grey, a vibrantly yellow throw might be out of place. Luckily, you can find vintage pillow covers sporting a diverse assortment of colors, so obtaining one that fits within your color palette shouldn't be too difficult.
Colors play a more significant role in interior design than simply making an area look good; they exist to make the room feel good, too. Décor color has a significant impact on a living space's atmosphere. For instance, bright shades of yellow imbue rooms with a sense of energy and warmth, making them ideal for social areas. On the other hand, cool shades of blue create a relaxing, calming environment, which makes it the perfect color for bedrooms and living rooms—anywhere you'd go to decompress.
Texture Talk
Focusing on throw textures is one of the top tips for mixing and matching throw pillow covers because it'll make those pillows pop. For instance, throw pillows with a warm, fuzzy texture can make a living space feel cozier. Plus, they'll instantly catch the eye of anyone in the room.
Common throw pillow fabrics include velvet, wool, and linen. Pillow textures are just as crucial to establishing a room's atmosphere and boosting its visual appeal as the fabric colors are. Whether you prefer the softness of velvet or the roughness of wool, you can find a throw that fits your tastes. Use multiple textures in a throw pillow arrangement to ensure each one stands out instead of blending into one another. Some creative contrast is always welcome when it comes to interior design.
Suitable Sizes
If you look through collections of vintage pillow covers, not only will you notice their differing designs but also their differing sizes. Given that furniture like beds and couches come in different sizes, so must décor like throw pillows. However, the various pillow sizes are more important for layering when possible.
Layering is what it sounds like—arranging throw pillows of various sizes to create an appealing, distinct visual depth. You certainly don't want to cover the entire bed in throws, but two or three layers are typically suitable if you have the space to spare.