How to Pick the Best Pillow Combo for You - Ultimate Guide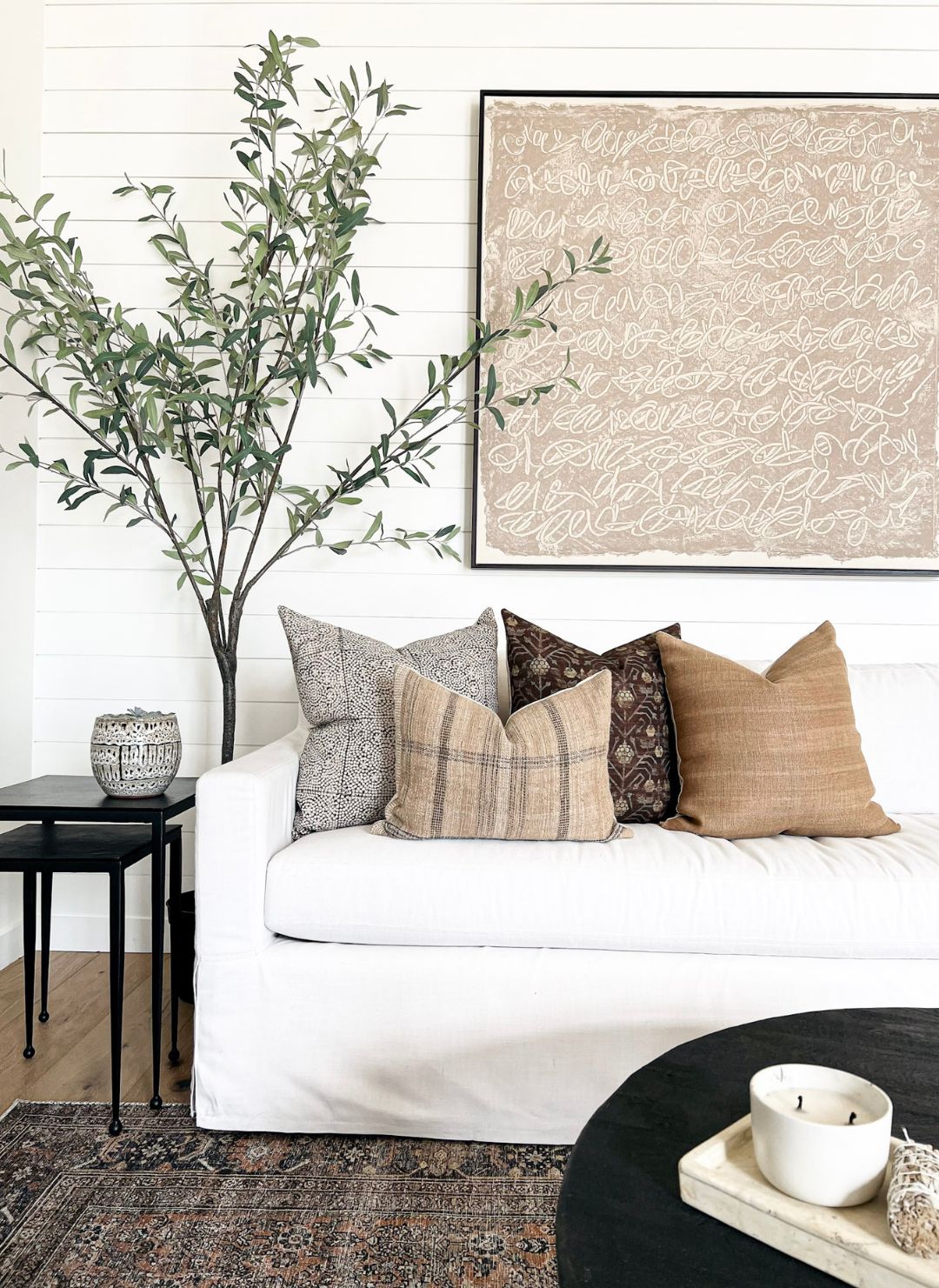 Welcome to the comfiest journey ever! We all know a good night's sleep is the secret to feeling fantastic. The key to unlocking dreamland bliss is your trusty pillow combo! But hey, with so many options out there, how do you find THE ONE that suits you like a snuggly glove? Don't fret; we've covered your back (and neck!)! In this ultimate guide, we're diving into the wondrous world of pillows—types, shapes, and covers—to help you curate a personalized sleep haven. So, buckle up for some cozy goodness!
Explore the Pillow Types
We've got a whole lineup of pillows, each with its quirks. We have pillows ranging from being perfectly square to being elongated rectangles. Some are thick, while some are thin. The biggest of them is 24 x 24, and the smallest of them is 14 x 26.
Filled with soft, natural feathers or equivalent fibers, our pillows cradle your head gently, making you feel like you're floating on water. They provide you with heavenly support and relieve pressure points. Our pillow sets are designed to be accessible to most people so they resist allergies.
Our pillows are made from fibers that are naturally breathable and temperature-regulating. We are all about custom support! Specially shaped to cradle your head and neck, our pillows give you extra comfort. 
Understand your bed
Let's figure out what kind of bed you're working with! Whether you've got a king-sized cloud, a queen-sized haven, or a cozy twin setup, the type and size of your bed play a big role in choosing the perfect pillow combo. For instance, on a king bed, you'll want those big, bouncy pillows to match the grandeur. But a couple of standard pillows will do the trick if it's a twin bed.
Next up, let's talk about bed structure. If you've got a stylish platform bed, you might prefer pillows with good back support while sitting up to read or binge-watch your favorite shows. And hey, if you've got a fluffy mattress topper, some extra-soft pillows will feel like a match made in heaven.
Take a good look at your bed setup, and let's get this pillow setup started! Whether it's a king, queen, twin, or anything in between, we've got the perfect pillows waiting for you at One Affirmation.
Understand Pillow Shapes and Structures
Before delving into the intricacies of picking the best pillow combo, you must familiarize yourself with the standard pillow sizes. First up, we've got those big boys. These bad boys measure around 24 x 24 inches. They're like the kings of coziness, perfect for sprawling out on your king-sized bed. Pair one of these with a standard pillow, and you've got a match made in sleep heaven!
Standard pillows are around 20 x 20 inches—your classic go-to for a standard-sized bed. Don't underestimate their versatility! They're great buddies for any bed size, especially when combined with a smaller one for added support.
Now, let's talk about the smaller sidekicks. They're usually around 18 x 18 inches, a little smaller than the king but still fit for a queen (or king, your choice!). A couple of these on a queen bed will give you that oh-so-perfect balance of comfort and space.
And hey, if you've got a twin-sized bed, don't worry; we've got pillows for you too! Twin pillows are typically around 14 x 36 inches—just the right size for your cozy little haven. Add a smaller pillow to the mix, and you're all set for sweet dreams!
But wait, there's more! Ever thought about a bolster pillow? These are like long cylindrical buddies, perfect for propping up or hugging while you sleep. They come in various sizes, so you can choose the one that suits you best.
Oh, and let's remember our pillow inserts! These are perfect if you already have your favorite pillow covers but need fresh filling. Just pick the size you need, and voilà! Your old pillows will feel brand new again.
It is the magical world of pillow shapes and structures on One Affirmation. Whether standard, contour, wedge, pillow sets or pillow inserts, we've got you covered.
Choose the perfect Pillow Combo and Color Palette
Now, we'll dive deep into the art of pillow combos and the magic of color palettes, using the incredible array of pillow covering styles and colors offered on One Affirmation. Transform your bedroom into a cozy haven of relaxation and style.
Choosing a color scheme that ties your pillow arrangement cohesively to the rest of your bedroom decor is essential. Look for colors already present in your bedroom design and use them as a starting point to create a well-coordinated palette for your pillows. A thoughtfully chosen color scheme ensures that your pillow color choices blend seamlessly when arranged together on your bed.
Imagine stepping into your dreamy bedroom — the centerpiece is a king-size platform bed adorned with crisp white bed sheets. The bed frame boasts a warm, wooden finish, and the walls are painted a soothing shade of light blue, giving off that tranquil beachside vibe. We have pillow combos that perfectly match the ambiance to complete this calming haven.
One Affirmation offers various pillow covering styles, from chic and modern to bohemian and vintage-inspired. Check out the Solana Pillow Set featuring a classic checkered pattern in subtle gray tones for a chic and contemporary look. 
Not all people like flashy and bold colors, nor do they like subtle colors. And only some have money to buy a large collection of them. If you're in such a situation, check out Pillow Combo #22. It works with any type of bed or sofa. It is affordable too.
If you do not have the time or energy for this hassle, our Pillow Combo #4 replaces them quite nicely. The monochromatic palette complements the light blue walls, while the touch of gray adds depth and sophistication to the space. Pillow Combo #12 covers your needs for a bohemian and eclectic vibe. The earthy green hues harmonize with the wooden bed frame, while the mustard yellow accents create a warm and inviting atmosphere. This combination adds a pop of color and a touch of personality to your sleep sanctuary.
Let's add a touch of luxury to the mix. Ashley Pillow Set combines luxurious-looking pillows to create a high-end look. Imagine that in your bed or sofa. No need to. Just look at the picture. The combination of jewel tones adds richness and luxury to the serene bedroom ambiance, creating a stylish and inviting space that's fit for royalty.
Let's discuss color palettes and the secret sauce to creating a harmonious and visually stunning sleep space. When choosing a color palette for your pillow combos, there are two fantastic options: complementary and monochromatic.
Complementary colors are like peanut butter and jelly—they go hand in hand! For example, if your bedspread is a soft sage green, pair it with a Vintage Rust Designer Pillow Cover in a warm rusty tone. 
The contrast between the two colors creates a striking, visually appealing look that instantly catches the eye. You can look at Avila Pillow Set for a well-executed color-contrasted look. With vibrant red coupled with deep white, it showcases the colors boldly, leaving any semblance of subtlety.
Opt for a monochromatic color scheme if you prefer a more subtle and soothing vibe. Stick to shades of a single color, like different hues of blue or gray. For instance, if your bed sheets are a soothing cream, pair them with a Solana Pillow Set in a slightly darker beige. It's like a soft and comforting hug every time you lie down. 
Remember the power of texture! Pair the sleek and modern Madrid Pillow Set with a cozy and textured Phoenix Pillow Set to create a dynamic and inviting look. Mix and match different pillow covering styles to add depth and interest to your bed setup. 
Regarding pillow inserts, select the right size for each pillow cover. You want your pillows to be plump and cozy, providing the perfect support for a restful night's sleep. We offer pillow inserts in various sizes, ensuring a snug fit for all your pillow covers.
Now that your dreamy bedroom has the perfect bed, soothing colors, and a curated pillow combo, it's time to sink into comfort and experience the ultimate relaxation. Sweet dreams await you in this cozy haven you've carefully crafted with the help of One Affirmation. Rest easy, knowing your personalized pillow combo and color palette have turned your bedroom into a sleep paradise made just for you!
So there you have it —a detailed guide to creating your dream pillow combo and mastering the art of color palettes. It's time to unleash your creativity and start designing your sleep sanctuary using incredible pillow covering styles and colors. 
You may feel overwhelmed with many options. No worries! Our expert team is here to provide
Pillow Combo Consultation
to curate the ultimate pillow combo. Tell us about your sleep preferences, bed type, and specific needs, and we'll do the rest! We offer a diverse range of pillow types, pillow covers, and pillow combos, providing the tools to decorate your space while ensuring an improved sleep experience.