5 Tips To Easily Style A Nightstand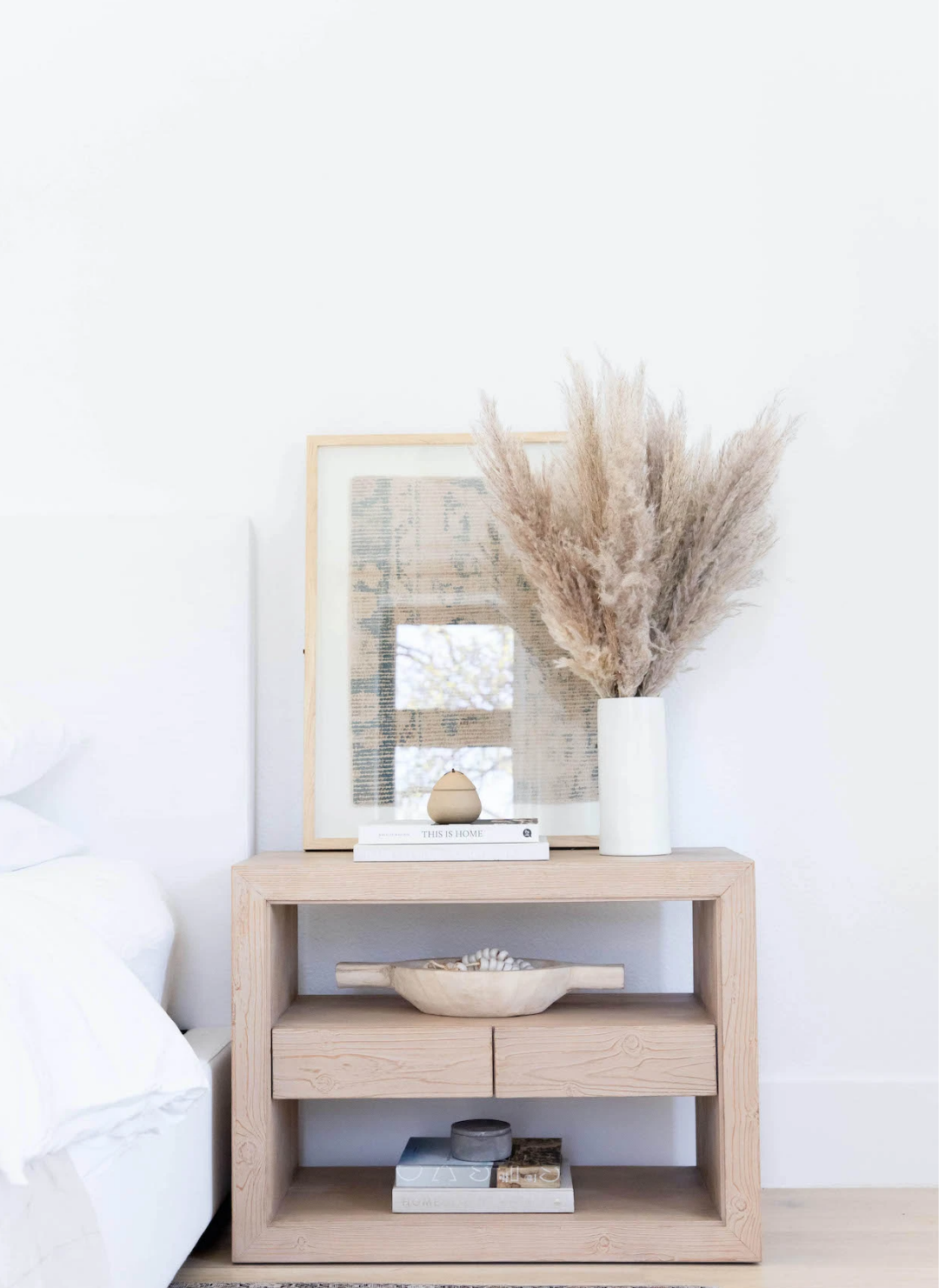 Bedrooms are the space we use to unwind at the end of the day and should be a comfortable place to relax. Creating an environment that is appealing to the eye is an important aspect of design for this very reason. Nightstands are a great way to show your unique style and also create a place of comfort. Here are 5 easy tips to follow to create the perfect nightstand styling:

START WITH A LARGE PIECE OF ART

If you have a big enough nightstand to fit in your bedroom, a large framed piece of art to layer in the back is a great place to start. You can add a smaller framed art in front to add dimension.

ADD A LAMP OR VASE

Using a decorative object like a large lamp or vase paired with some pretty greenery is a great way to add an organic element to your bedroom and can feel very grounding. We used some natural pampas here and they flowed with the color scheme we had going on.

USE BOOKS FOR STACKING

Books are a great way to play with height. Stack at least 2-3 books on the top or bottom of the nightstand to create balance. If you have an open nightstand with shelves you can add books to both.

UTILIZE SMALLER DECOR ITEMS

Add interest by using smaller decor items to stack on top of the books like a jewelry tray, candle, or match striker holder.

BASKETS OR TRAY FOR FUNCTION

A basket or tray is a great functional styling piece to store your smaller objects like ceramic beads or jewelry.

Feel free to switch out these items seasonally to change up your bedroom space and keep it fresh. Hope this was helpful and that you are about to embark on your most beautifully styled nightstand.