Designer Spotlight: Kirsten Holmstedt of Treasure in the Detail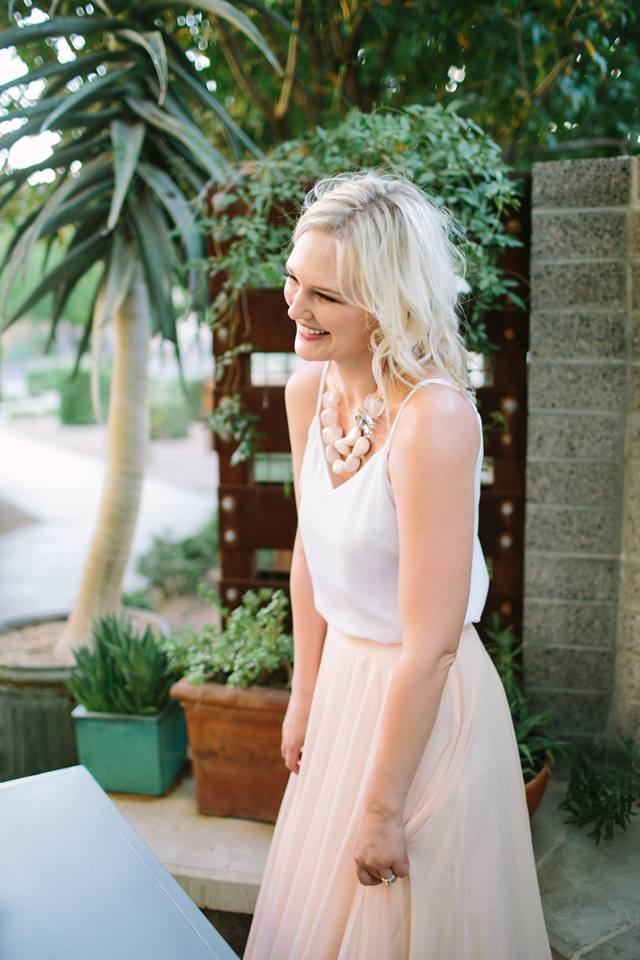 We have been lucky enough to work with some incredible designers and are constantly inspired by them, which is why we have decided to start our Featured Designer Blog Series. Meet Kirsten Holmstedt of Treasure in the Detail. We love everything about her style because it's so fresh and clean - California Coastal at it's best! Simply our favorite kind of design style. Take a look at her dreamy decor photos. We want to live in every single one of them!
1. Tell us a little about yourself and your business.

Hi there! I am Kirsten, founder and owner of Treasure in the Detail. We are a full-service interior design & styling firm located in sunny Arizona! I am married to my college sweetheart and have a hilarious and canny 3 year old (going on 26!) daughter named Rylee.

Ever since I was a little girl, I can remember the beautiful homes my mom would create for us. To me they were just as much comfortable and welcoming as they were aesthetically pleasing. They truly felt like "home." When my parents divorced, I recall trying to create a sense of "order" and "tranquility" in the midst of the chaos. And the only way I could really attempt to make this happen was when I was organizing and decorating our home. I felt I had some sense of "control" over at least that part of my life. I always enjoyed creating rooms that were colorful, orderly, and inviting – as if they were a safe haven to come home to. This carried over into my teenage years and then into my early adult years as I moved out on my own.

Although I had always known I had a creative side to me that complimented my very analytical, organized nature, I took the conventional path of pursuing my education in Business and obtained my MBA while working full-time in Corporate America for several years. This was "safe" but I always knew something deep inside of me was missing and was dying to come out.

While enjoying a 2 month sabbatical that my corporate job awarded, I got absolutely lost in the immense joy of decorating a new home my husband and I purchased together. A passion I always had come to light and with some amazing help of our dear lawyer friend arose the formation of Treasure in the Detail. I left my corporate job 8 months later and have never looked back.

Today (now 5 years later!) I have the pleasure of working alongside with an amazing team of women and an incredible community of partners where we get to curate homes for our clients that are beautiful, inviting, and functional- safe havens they will truly cherish for years to come home to.

Fun Tidbit: The name "Treasure in the Detail" was fashioned from the nickname "Treasure Bucket," a nickname my dad coined for me when I was born (and still calls me to this day J).
 2. What are some things that inspire you?

Authentic people that radiate their brand through their story every day. The ones that are so effortless and natural and are so comfortable in their own skin.

Modern yet classic interior design that stand the test of trends. Some of my favorite designers are Studio McGee and Kate Marker Interiors.

Positive people – those that have been through the absolute worst and can still speak truth and goodness through their story. Go check out Natalie Norton and Jill Thomas to name a few.
 3. What challenges have you come across running a business?

It is often said that "Pressure creates Diamonds and Fire refines Gold." This couldn't be truer especially in the life of an entrepreneur. We often fight the roller coaster ride hoping for only the "ups" but in reality the only way to continuously improve and become better each day is to ride the occasional "downs," to learn from them, and truly embrace them.

I think one of the biggest struggles for me and still is to this day is living a healthy balance. I have always been a hard-working achiever and when you are running something that is "your baby" and greatly depends on you, it's very hard to turn it off. Finding my passion and getting to live it every day is such a gift, but it can sometimes become a curse if I don't allow for proper balance in both my health and family life. It is so important to take some time to rejuvenate and reflect as it is a necessity to continue to grow.

Additionally, I struggle with being my own worst critic. And this can become a scary slope if not recognized and tamed because no matter how many people are rooting for you, if you don't fully believe in yourself – the magic can't happen.

Juju Hat
 4. If you could give any advice to a person dreaming of starting their own business, what would that be?

First of all, you can do anything you set your mind to. If you have a dream… create a plan, set S.M.A.R.T goals, roll up your sleeves, and get busy. It won't always be easy, but if you put in the hard work and keep pushing forward every day, your dream will become a reality. Don't ever give up. Running a business is a lot of hard work and takes time to grow...but you will get there if you have a vision and keep putting forth the effort every day.

Also, figure out early on what your unique value proposition is. What truly sets you apart? What do you have that other similar businesses don't offer? Then tell your story. Be authentic. Be you. The right followers and clients will align if you just do you.

Develop your values and boundaries (personal and business) early on. And let this drive the foundation of your business every day.

Seek out Mentors…and don't limit it to just one. Having those people in your corner will be invaluable throughout your journey.

Website: https://www.treasureinthedetail.com/

Instagram: @treasure_in_the_detail